Byron Bay Beaches & Hinterland $495 pp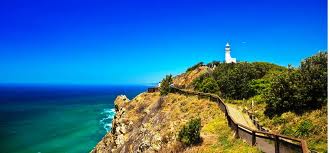 Leaving the Gold Coast Airport we fly south along the beach to Byron Bay. Keep an eye out for Dolphins, Sharks, Turtles and even Whales. While enjoying the views of Northern N.S.W. Rounding Cape Byron we will then head west though the beautiful Tweed Coast Hinterland, with views of the spectacular Mt Warning. We will then descend to 500ft, following the Tweed River back to Point Danger for the Gold Coast Airport.
Over night packages are also available!
Flight Time: 1hr