Our "Wine, Dine and Fly" package is here again.. Limited time only!
Are you looking for that Ultimate Gift Idea?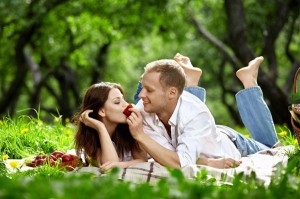 Well here it is… Private Champagne Breakfast on the Beach, and Romantic Hinterland Lunch – With all flights, breakfast, lunch and drinks included.               (6 hours duration)
Still not sure? Well here is a little more…!
Fly in your own private Helicopter, along the Gold Coast's most beautiful beaches to your secluded Breakfast location. Once landed, your Pilot will serve you your Breakfast and Champagne, whilst you sit back and enjoy the Sand between your toes, the fresh Ocean Air, and the Blue of the Pacific. After Breakfast, take a long walk along our pristine beaches, or take a swim as your Pilot packs up and ready's the Helicopter for your next leg of the journey.
We will take off and climb high towards the Green Mountains of the Hinterland, where a Romantic Lunch at Summergrove Estate, with a bottle of wine awaits (which is also included in the package).
After this sensational lunch, we will leave the amazing Summergrove Estate, and track towards the Tweed River. We will descend to 500feet, and follow the meandering Tweed River back to Point Danger and Snapper Rocks. Be amazed by how blue the Tweed River and Beaches are from this bird's eye view. As we approach home, you will get your last glimpses of the Surfers enjoying the waves of the Famous Kirra Point before touching down at Coolangatta with memories that will last a lifetime.
Premium Flights & Charters
Gold Coast Helicopter Scenic Joy Flights and Charters. Located on the beautiful GOLD COAST, it's our people and helicopters that makes us the best.
We offer premium Helicopter Scenic Flights and Charters to everywhere in the beautiful South East Queensland Region.
Operating our own fleet of helicopters, we are approved by CASA to provide Charter and Air Work Services using the following Helicopters:
Eurocopter EC120.
Eurocopter AS350 (Squirrell)
Robinson R44
Robinson R22
We can also arrange Helicopter Flights to any destination you desire, you are not limited to just our beautiful Gold Coast.
Also take a look at any of our fantastic "pre arranged" Helicopter Joy Flights. Each one of these flights has been designed to provide our passengers with the best the Gold Coast has to offer.
The only way to truly appreciate the Gold Coast, Brisbane or the Bay Islands, is to fly high above it… with one of our awesome Joy Flights!
We hope to see you soon.
To take advantage of any of our offers, please contact us on 1300 359 222